ALUMNI SURVEY
Dear Alumni,

Click Here! What years did you attend Columbia Christian Schools? Where are you now? What accomplishments can you share since you were a student here at Columbia?

Columbia is celebrating more than 70 years of academic excellence as we start the 2018-2019 school year. There are countless updates and stories to share with you, and we look forward to honoring our alumni at the next event.
Welcome Alumni
Alumni Spotlight: 1998 alumnus Tyler Ellis
Message from Ellis: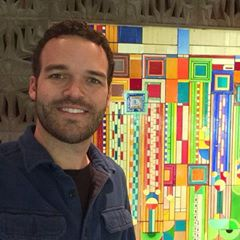 Hello, Columbia friends!

I went to Columbia from 1994 to 1998 and am the guy who
drew the "Praying Knight" that's now on your basketball
court. Columbia was extremely formative in my life and I
thank you! In fact, it was during chapel that I spoke publicly
for the first time as the Religious Activities Coordinator.
Since then, I've been in ministry for 20 years and just gave
a TEDx Talk that was released on YouTube."
In November 2019 Ellis gave a TEDx Talk. An award-winning author, Ellis has been in ministry since 1999. Here is the TEDx Talk where Ellis offers a fresh idea about the human experience.
Alumni Spotlight: 1986 alumnus Devin Spencer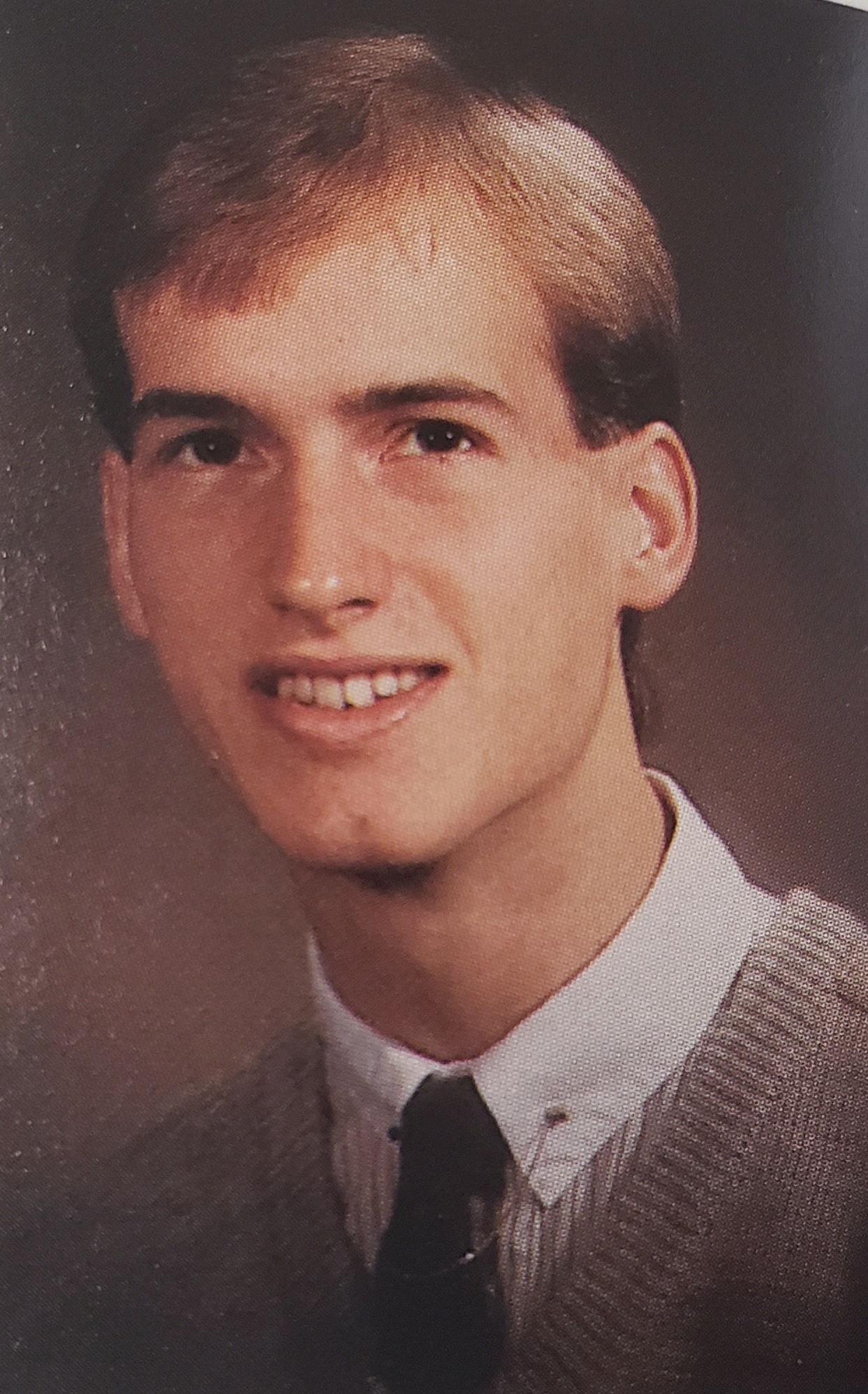 Devin is the Director of Interfaces & Conversions at Providence Health. Before completing his Bachelor's in Management and Business Information Systems at George Fox University, Devin served in the United States Marines.
Devin's family has been connected to Columbia Christian for a number of years and he was glad to share his thoughts about the school:
How would you explain your experience at Columbia? I explain to my kids and my close friends that Columbia was/is the place where the teachers are mentors and they both love and challenge the children who go there. That was my experience. I received grace and structure from the faculty and coaches while being able to get to know people and be known. Who wouldn't want that for their kids? My mother was a single Mom doing the job of both parents trying to find a way to keep her children headed in the right direction. She found that at Columbia in the teachers, coaches, administrative staff, and the children who filled the seats.
What opportunities did Columbia offer that you would not have had elsewhere? It was prayer in the classroom that shocked me the most when I went to Columbia. A sense of belonging to a community. Runways that took you from school to youth activities dealing with volunteering or faith focused get-togethers. The teachers were always accessible and approachable. You could even talk with the principal face to face if you chose. Most of what I did not have elsewhere but had in over-abundance at Columbia, was engagement from the faculty on a daily basis. When the principal calls you into his office to say you are performing well, it has a lasting impact on an impressionable young mind looking for approval.
Is a Christian education prior to college important? Do we need to eat to grow? My Mother would say any investment in people is a worthy investment and will always pay dividends. Some kids have holes in their faith as they are figuring out what it means to live a life centered on Christ. Think of evolution and how many questions there are to the theory that has largely been offered as a law. And there are many more topics in today's world that have the same flavor which serve to obfuscate the truth. It's just another opportunity for people to step in and replace what children are taught at home and twice a week at church. So I would ask the parent weighing the decision to send their children to school at Columbia if they want to fight every day what the public school is delivering to their children or if they want a partner like Columbia who reinforces what they teach at home and twice a week at church? Columbia taught me that it was ok to have a voice about faith. I think about how important that was for me as I left for the Marines. I also think it would be equally important for kids leaving home for college to be equipped with their own voice. So you asked if a Christian education prior to college is important. I'd say it's essential.
How did your experience at Columbia prepare you for the next stage in your life? Nothing can prepare you for the United States Marine Corps. For me, it started with a prayer before meals. Mrs. Langley always did that. It wasn't elaborate, just a respectful bow of her head and a little less than a minute later she'd eat. I saw Mr Outlaw do the same. It was that little demonstration of respect and acknowledgement to the creator that prepared me for conversations with God outside of meal times. It gets easier to talk with God about things other than food when you're saying thank you three times a day for food. Those little prayers started my conversations with God. Little conversations lead to longer ones which helped me while I tried to figure out heads or tails in the Gulf War. Once I came back to the world of being a civilian I needed even more time with God in prayer as I started my life as a Husband, then Father. But everything can be traced back to those little lunchtime prayers. They were faithful people who guided me faithfully.
What has Columbia Christian meant to you and your family? As I've stated before, my mother had enough foresight to put her children in the way of people who would help form them into faithful people. She undoubtedly had help from the school with scholarships even as she worked three jobs to keep things afloat at home. Who invests in a broken family barely keeping it together with three children who were one hundred percent resistant to the idea of switching schools? The people at Columbia made that investment. I can tell you without a shred of hesitation that our family would look much different today without the intervention that took place on our behalf. My Mother was fond of saying Columbia and our involvement at Church saved our broken little family. It did. It also expanded my family to include teachers, administrators, and students.
Devin, and his wife Melissa, prioritized Christian education for their own children – sending all three to Columbia: Meghan – class of 2015, Madison – class of 2016, and Noah – class of 2019.
Devin affirmed: We've had 2 generations walk through the halls at Columbia and Lord willing we'll have many more.
ALUMNI
We want to hear from you. Please let us know what you are up to - a new job, the birth of a child, or the decision to buy your first home. Send your stories and updates to Alumna Christy Barrett at alumni@columbiachristian.com. You can also contact the school at 503-252-8577.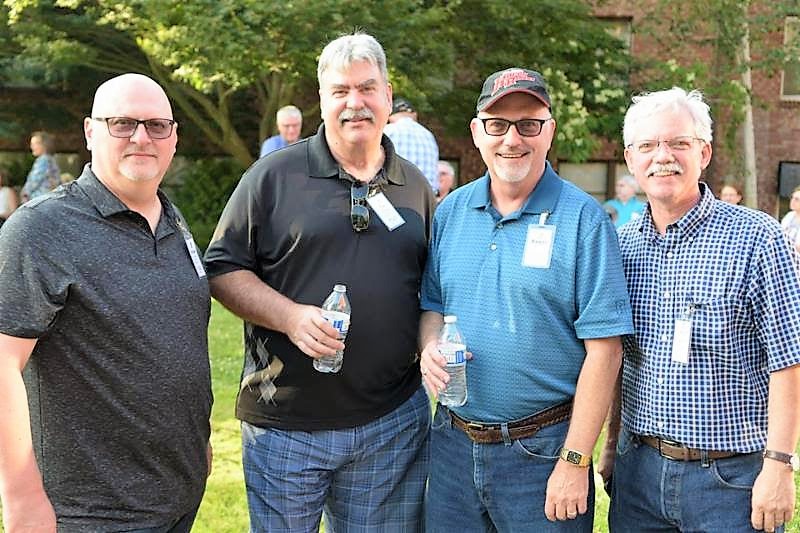 GET INVOLVED
There are many ways to become involved as a 'Knight Alumni:
Volunteer: Serve as a class representative or join the Columbia Alumni Association.
Fundraise: Fundraising for Columbia helps the School support and educate its current students and underscores your appreciation for the special value of your Columbia education.
Attend Alumni Events: We appreciate your attendance at our events, which not only supports the school but also offers an opportunity to network with fellow alumni.
Please contact the Alumni Office with any questions or ideas about how to become involved. We look forward to hearing from you!
Please enjoy the video below as we celebrate the blessings of Columbia Christian for more than 70 years.