ALUMNI SURVEY
Dear Alumni,

Click Here! What years did you attend Columbia Christian Schools? Where are you now? What accomplishments can you share since you were a student here at Columbia?

Columbia is celebrating more than 70 years of academic excellence as we start the 2018-2019 school year. There are countless updates and stories to share with you, and we look forward to honoring our alumni at the next event.
Welcome Alumni
Alumni Spotlight: 1997 alumnus Kevin Lawrence
Kevin attended Columbia Christian for all 12 years and went on to graduate from Oklahoma Christian University with a degree in Bachelor of Business Administration in Accounting. Kevin currently is serving on the Board of Trustees at Oklahoma Christian University.

Kevin and his wife Devin live in Edmond, OK with their three children, where they lead the college ministry at Westwood Church of Christ. Kevin has also made a big impact in the business community as the Chief Financial Officer for BancFirst Bank in Oklahoma City, Oklahoma.

"My experience at Columbia Christian was truly a blessing to me. I am grateful for the many teachers and classmates who made a positive impact on my life. Columbia provided me with a firm biblical foundation and continues to provide me with a sense of love and purpose. The school will always be a place of special meaning for the Lawrence family and an everlasting bond between many of my brothers and sisters in Christ."
We want to hear from you. Please let us know what you are up to - your new job, a birth of a child, or the decision to buy your first home. Send your stories and updates to Alumna Christy Barrett at alumni@columbiachristian.com. You can also contact the school at 503-252-8577.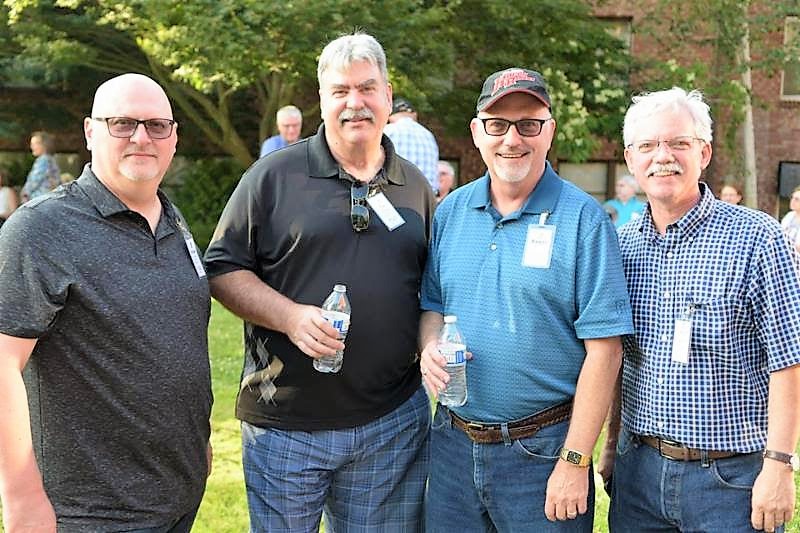 There are many ways to become involved as a 'Knight Alumni:
Volunteer: Serve as a class representative or join the Columbia Alumni Association.

Fundraise: Fundraising for Columbia helps the School support and educate its current students and underscores your appreciation for the special value of your Columbia education.

Attend Alumni Events: We appreciate your attendance at our events, which not only supports the school but also offers an opportunity to network with fellow alumni.
Please contact the Alumni Office with any questions or ideas about how to become involved. We look forward to hearing from you!
---
Please enjoy the video below as we celebrate the blessings of Columbia Christian for more than 70 years.
Connect with Alumni