High School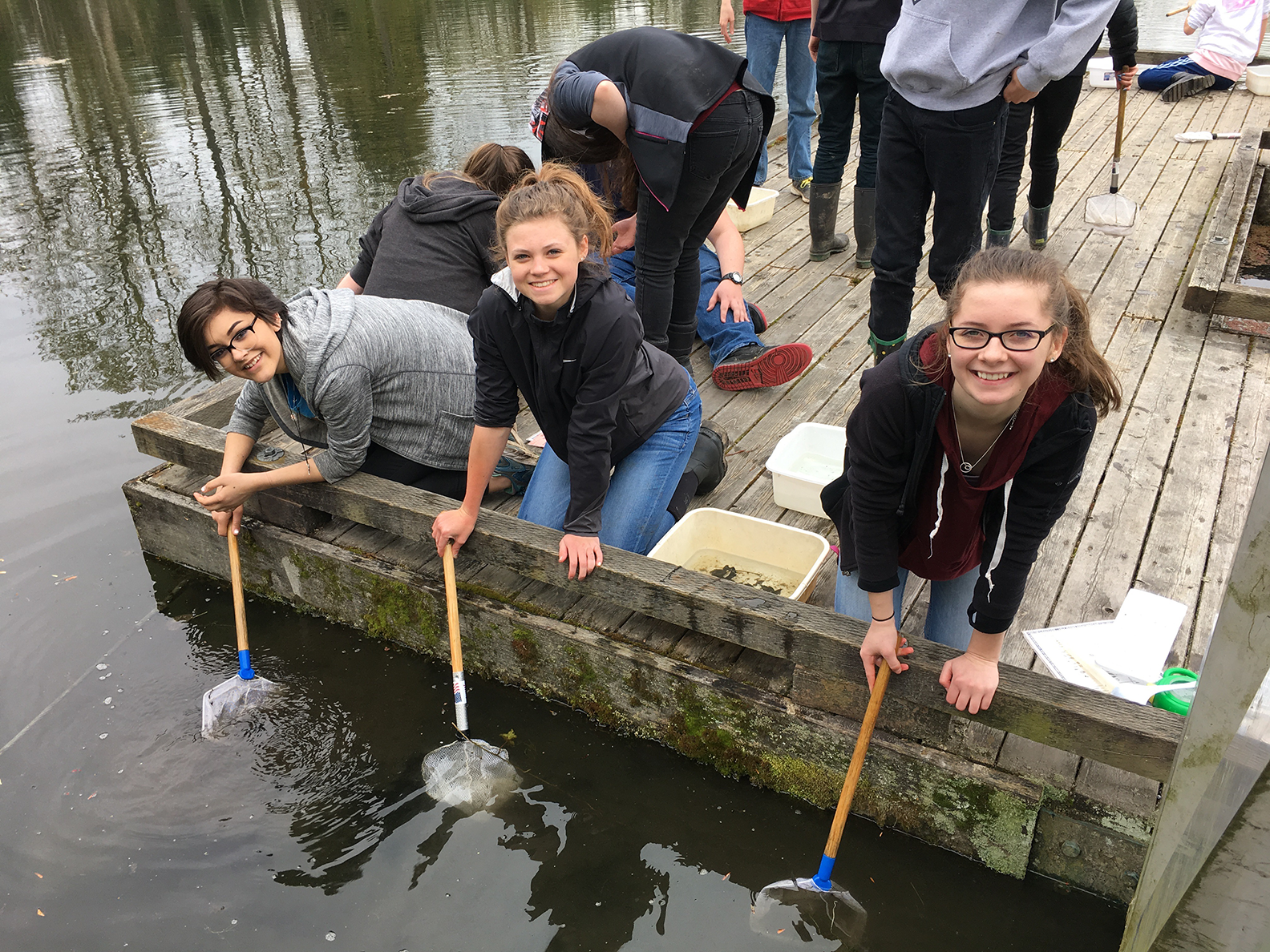 At CCS, our mission is excellence in faith, character, and academics.
Columbia Christian's high school curriculum exceeds the state guidelines for graduation requirements and includes Art, Bible/Religion, Choir, Computers, English Language Arts, Fine Arts, Foreign Language, Keyboarding, Mathematics, Physical Education, Science (including Life Science, Earth Science, Physical Science, Biology, Environmental Science, Anatomy, Chemistry, and Physics), Social Sciences (including Careers, Economics, Geography, Personal Finance, Psychology, World History, U.S. History, and Government), Yearbook, Weight Training, and other elective classes.
Click here to review general graduation requirements.
Columbia teachers approach all subjects from a Christian perspective, and chapel is an important part of every week. High school students are involved in group activities, hands-on projects, and field trips to take learning beyond the classroom. The Knight Fest retreat is an annual overnight experience for team-building and creating special memories. Service projects are an integral part of the high school program.
College and career preparation is priority at Columbia. High school students have the opportunity to take a variety of Advanced Placement and College Credit courses in their schedule. The Guidance Counselor meets regularly with students and parents to provide resources and develop a plan of success for each child.
Want to check out our classrooms, meet the teachers, and see the rest of our beautiful 13-acre campus? Contact the Admissions Office to schedule a free educational success consultation! Call 503-252-8577 or complete this form after hours.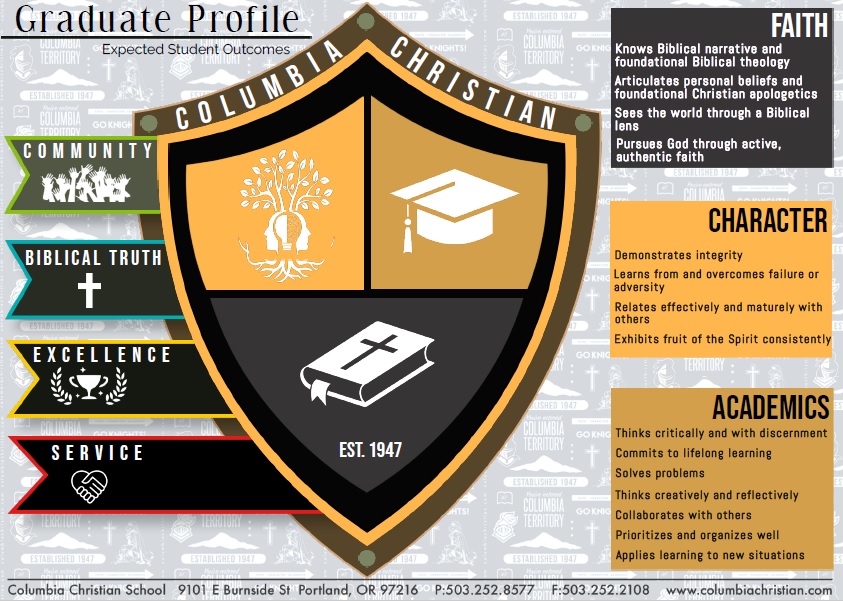 Columbia Christian graduates have been accepted to the following colleges, universities, and other programs:
Abilene Christian University
Azusa Pacific University
Biola University
Cedarville University
Concordia University
Corban University
George Fox University
Grand Canyon University
Harding University
Idaho State University
Lipscomb University
Lubbock Christian University
Madonna University
Michigan State University
Multnomah University
New York University

Northwest University
Oklahoma Christian University
Oregon State University
OSU – Honors College
Pepperdine University
University of Oregon
Portland State University
San Diego State University
Seattle Pacific University
University of Michigan
University of Portland
University of Washington
Vanderbilt University
Vanguard University
Washington State University
York College