The history of Columbia Christian school's commemorative brick pathway: WALK OF FAITH
Phase I
The Walk of Faith brick campaign helped secure funds for the expansion of Columbia Christian Schools in 2012. The Walk of Faith continues to support the legacy of Christian education on this campus. Located on the north end of campus, between the Outlaw Center and the Womack Fountain, the path represents a physical connection between the elementary/middle school and the High School campus. The goal of the campaign is to raise $4.5 million to support the continued expansion of the school and the ministry of Christian education.
PHASE II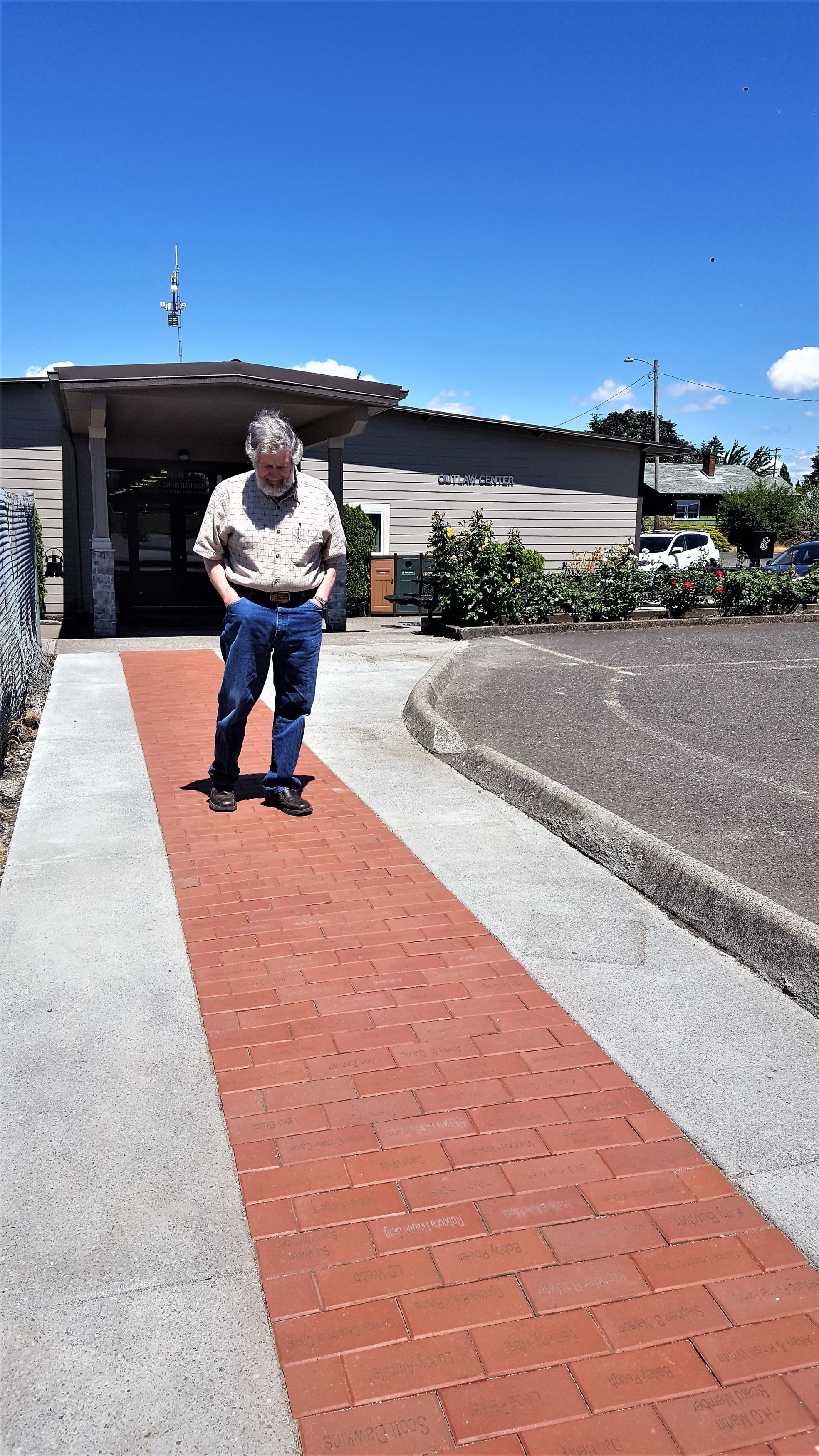 Phase 2 of the project was completed in June of 2018. More than 3500 bricks stretch and wind for 250 feet centered between freshly poured concrete. The progress of the path signifies years of service changing the lives of many.
As you walk along the path you are greeted by memories of the past and present. This is just the beginning. The path will continue as more names, supporters, and memories are added.
Each brick is $200. Click on Buy a Brick to complete your order. With your donation you are leaving a lasting imprint on the school we all love to call home. Each commemorative brick leads Columbia one step closer to improved facilities: a new library, a new arts center, a new math and science building, a new gym, or even a new track and soccer field. As the path grows so will the ministry of Christian education here at Columbia Christian Schools!
Columbia Christian Schools continues to flourish, and we look forward to the many exciting opportunities ahead!
Sincerely,
Office of Development
Columbia Christian is a registered non-profit organization under the IRS 501(c)3 requirement. Your gift is tax deductible. Our taxpayer ID # is 93-1094933.