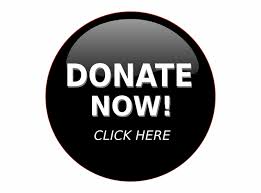 It's A Small World Annual Auction
Online Auction Bidding
Opens Wednesday, April 22, 2020 at 8 AM
Closes Saturday, April 25, 2020 at 6:45 PM
Livestream Virtual Benefit: CLICK HERE
Saturday, April 25, 2020 at 6-6:45 PM
CLICK HERE TO JOIN THE VIRTUAL BENEFIT LIVE ON SATURDAY, APRIL 25, AT 6 PM
About:
We have transitioned our Annual Auction to a Virtual Benefit on Saturday, April 25, 2020. Though we are not able to gather in person for our 27th Annual Auction, we'll bring old friends and new friends together via Facebook Live in our first virtual benefit! Like many organizations, we rely heavily on the funds we raise at our annual event. In order to help us raise critical funds now for our students, we have an online auction that opens Wednesday, April 22 at 8 AM. This is a great way for you to support our community and treat yourself to fun auction packages.
The auction will be open Wednesday, April 22, at 8 AM and close Saturday, April 25, at 6:45 PM - you have 3 days to register and bid on your favorite packages and hopefully, you'll be the highest bidder! For every person who registers as a bidder, they will be entered into a drawing for a chance to win a prize before and during our live event.
Here's how you RSVP:
1. On the auction website, select "RSVP TICKET" in the menu bar
2. Input quantity "1" for Virtual Benefit Ticket (one per household).
3. Click the yellow "Next" button.
4. Enter your name, address, mobile phone, and email address.
5. Click the yellow "Submit for Processing"
6. Wait for a verification email (check your junk folder if you don't receive it).
7. Follow the verification link and complete form. Be sure to provide your mobile number.
8. Verify payment method, billing address, email and mobile number are correct. Click on grey boxes to update information.
9. Click on the "Start Bidding!" link to enter the auction.
10. The online auction opens on Wednesday, April 22 at 8 AM, and closes on Saturday, April 25, at 6:45 PM.
Tutorial to register to bid video:
If you're unable to participate in the auction, we have more ways to provide vital support for Columbia students-and you don't have to leave home!
1. Make a cash donation: https://columbiachristian.ejoinme.org/donate
2. Join our virtual fundraising benefit on April 25, 2020
Your support is now more important than ever before. We remain deeply committed to providing support for our students and we need your help to do that.
FAQs
How do I participate in the Virtual Benefit?
RSVP today so we know that you will join us. We will update this page with a link to our Livestream broadcast before the event goes live on Saturday, April 25 at 6 PM. We recommend you tune in with 2 devices (computer/tablet and mobile phone) or open 2 tabs on your computer. This will allow you to watch the Livestream and bid and give in the mobile bidding platform during the event.
What will the program be like during the Virtual Benefit?
The Livestream program will be a celebration of our community and it will be an opportunity for you to support Columbia Christian during this critical time. We will celebrate our presenting sponsor Riverview, hear from President Ami Vensel, and share a powerful message of our impact. Then, auctioneer Johnna Wells will have some great live auction packages for you to bid on and a special appeal you can donate to during and after the Livestream. The online auction will open on Wednesday, April 22 so bidders will have the opportunity to bid on their favorite packages before the auction closes at the end of the virtual benefit on Saturday, April 25.
How can I purchase an auction item or donate to Columbia Christian School?
1. Register for online bidding: https://columbia2020.ggo.bid/
2. Participate in the online auction Wednesday, April 22 through Saturday, April 25 and bid on incredible packages.
3. Join us for the Virtual Benefit on Saturday, April 25, at 6 PM when you give to a special appeal during and after the live broadcast.
4. Make a cash donation: https://columbiachristian.ejoinme.org/donate
If I win an online auction package, how do I pick-up that package?
If you have won an auction package, we will designate an auction pick-up day at Columbia Christian School at a future date when stay at home restrictions are lifted. Auction winners who reside outside the Portland Metro area, our Advancement staff will contact you to arrange shipping and delivery. Auction winners, who reside in the Portland Metro area, should pick-up not be advisable, please reach out to Advancement staff, Jason Housley at jhousley@columbiachristian.com or 503-255-8577, to arrange delivery.