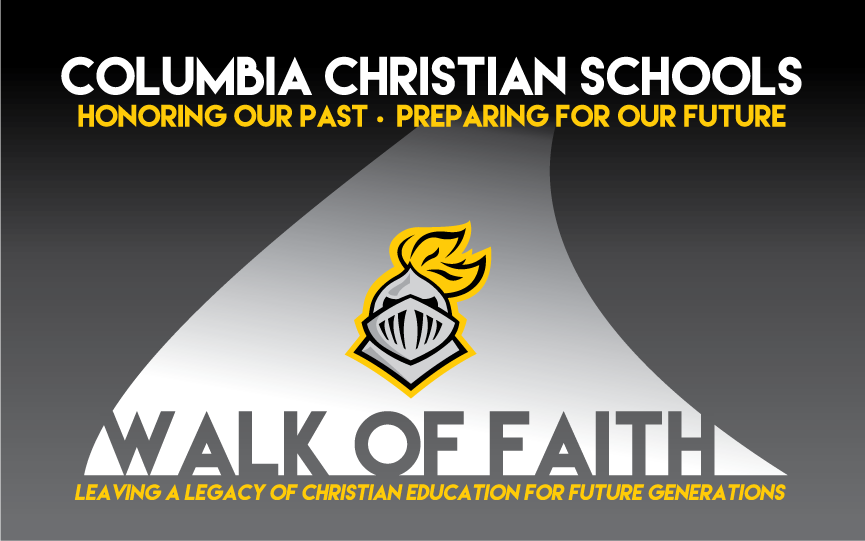 For many years, Columbia Christian Schools has shared facilities with Cascade College, located directly south of our campus. This partnership has been a blessing to both schools. In the spring of 2009, however, Cascade College made the decision to close its doors after many years of service to the students and churches of the Northwest. With the closing of Cascade College's campus, Columbia Christian Schools launched the Walk of Faith campaign to save the campus for Christian education in the Northwest.
The Walk of Faith campaign helped secure the funds for this purchase, and it continues to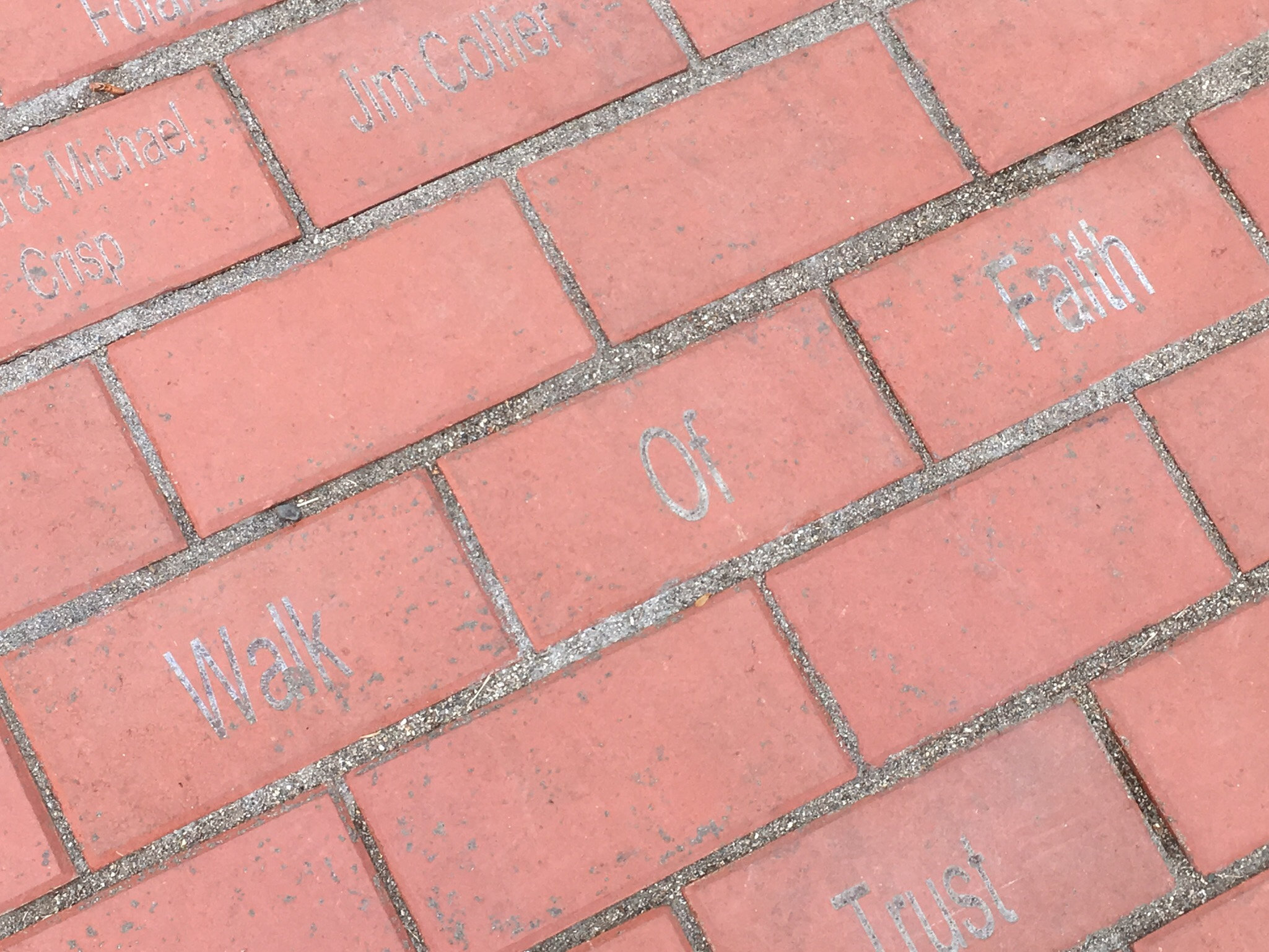 support the legacy of Christian education on this campus. The Walk of Faith path is currently under construction, located on the north end of campus between the Outlaw Center and the Johnson Center. The Walk of Faith campaign was central to the efforts of the school to purchase the college campus in June of 2012, and the campaign continues today. The goal of the campaign is to raise $4.5 million to support the expansion of the academy and the ministry of Christian education.
Inscribed bricks are available for purchase for $360 each. Both the path and the ministry of Christian education will continue to grow for years to come! Any questions can be directed to Karen Shewmaker at kshewmaker@columbiachristian.com or (503)252-8577. Once your donation is complete, you will receive an email from Karen Shewmaker for your brick inscription instructions.
Columbia Christian Schools continues to flourish and we look forward to the many exciting opportunities ahead!